A custom blend of alpha hydroxy acids for the ultimate odor-fighting deodorant. Bonus points: it soothes skin, helps with ingrown hairs, & won't stain! No aluminum. No baking soda. No yucky stuff. Only skin nourishing ingredients allowed. Our formula makes for an amazing deodorant because it treats body odor at the source, rather than trying to mask it.
Regular price
Sale price
$16.95 USD
Unit price
per
Sale
Sold out
Ingredients

Organic Aloe Leaf Juice, Glycerin, Phenoxyethanol, Organic Sugar Cane Extract, Organic Bilberry Fruit Extract, Organic Sugar Maple Extract, Organic Orange Peel Extract, Organic Lemon Peel Extract, Organic Cranberry Fruit Extract, Shikimic Acid, Sodium Hyaluronate, Malic Acid, Tartaric Acid, Glycolic Acid, Lactic Acid, Citric Acid, Organic White Willow Bark Extract, Tea Tree Leaf Oil, Polysorbate 20, Organic Alcohol, Tetrasodium Glutamate Diacetate, Blend Of Essential Oils & Natural Fragrances
Directions

Use it daily! Shake it, roll it on, and go. Re-apply as needed. Maximum benefits kick in after a week of use.

Discontinue use if irritation develops or persists. For external use only.
View full details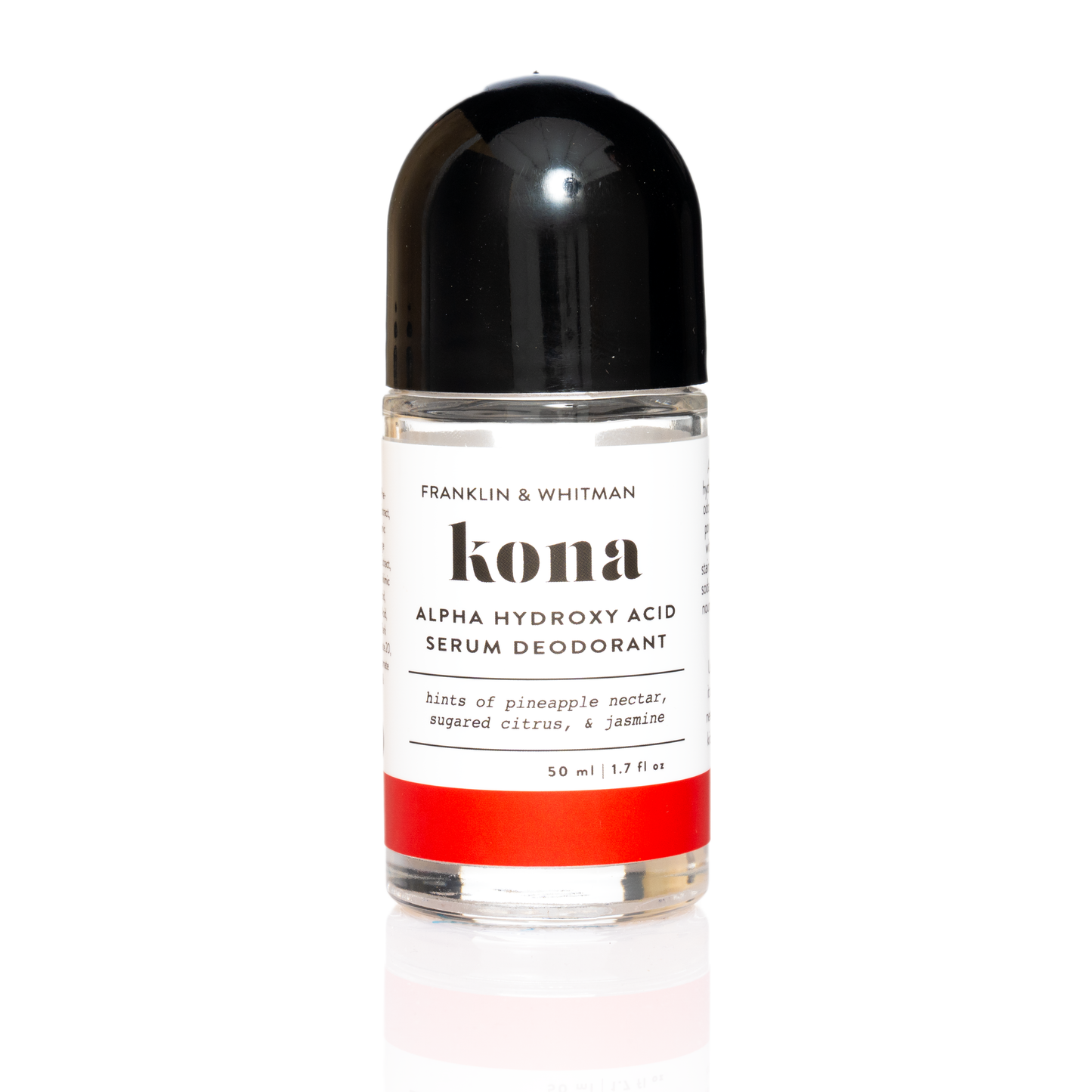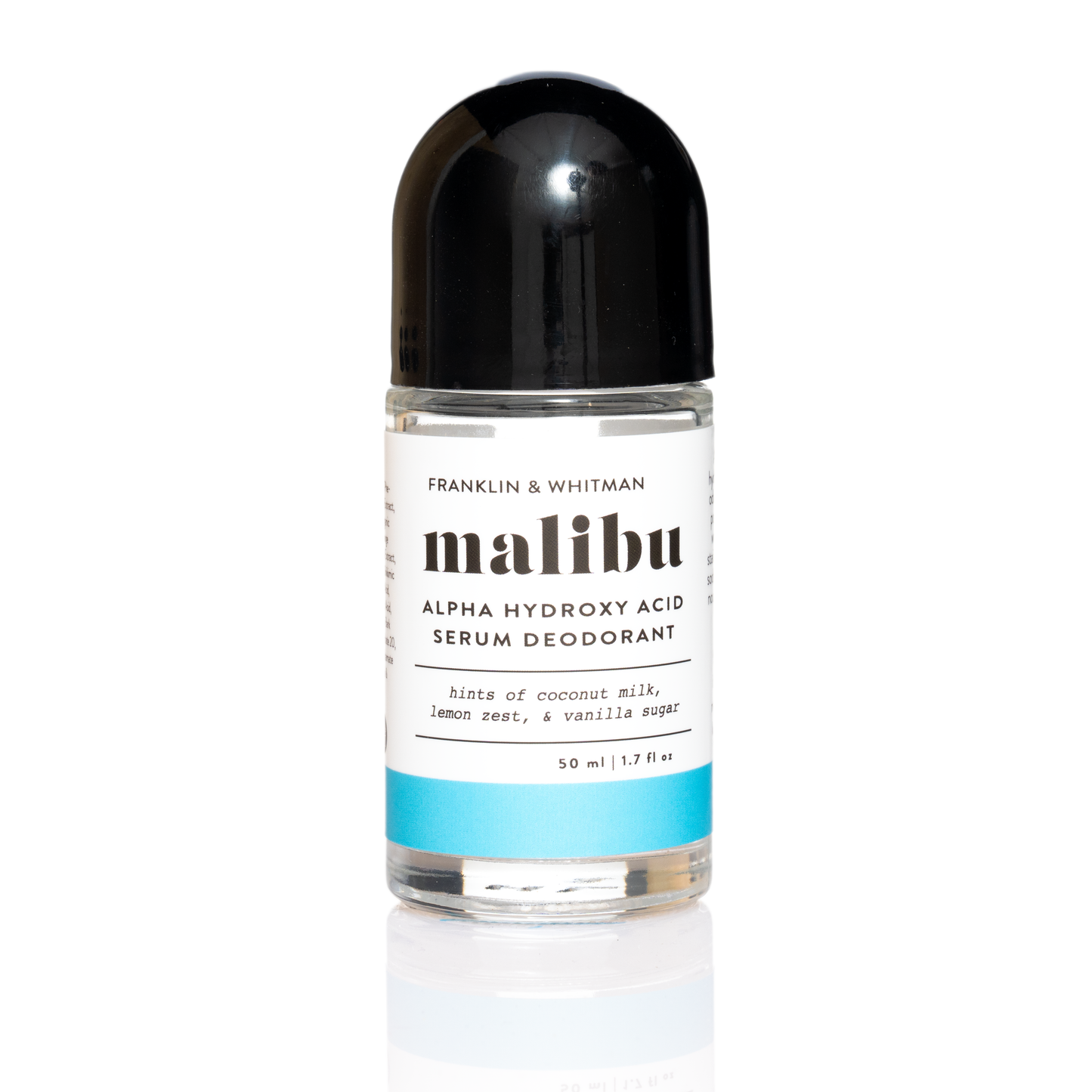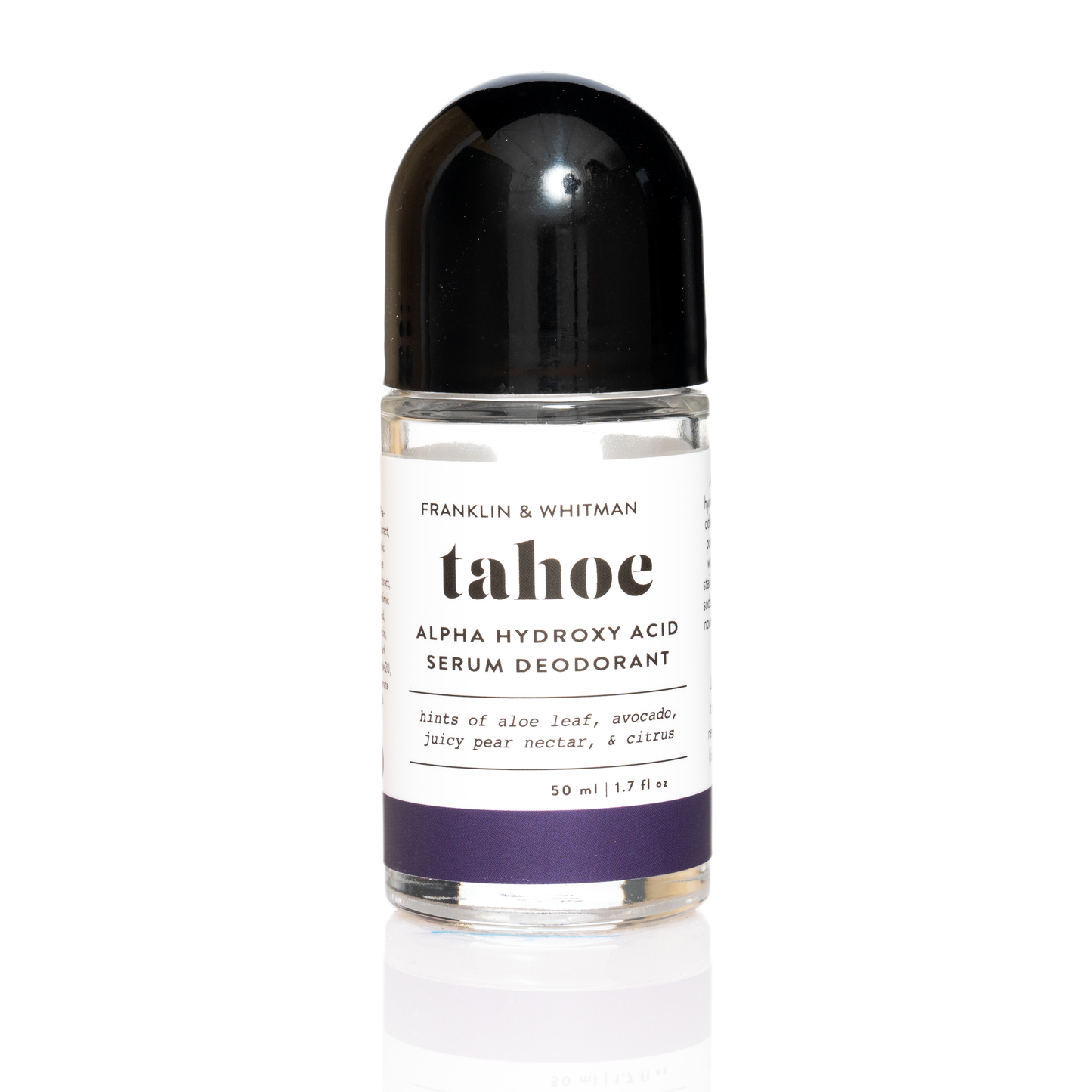 An Innovative Strategy for Combatting B.O.!
Our approach to creating this deodorant was to target the root of body odor. By utilizing our unique blend of Alpha Hydroxy Acids, we effectively reduce the pH level in your underarms, making it more challenging for odor-causing bacteria to flourish, yet helps other, healthy bacteria to thrive. This results in an optimized armpit biome that lets you smell good AND feel good. Less bacteria = NO B.O.!
A Clean Deodorant That Actually Works
We've been working on this deodorant for years! Our goal was to create a clean deodorant without aluminum, baking soda, or any other ingredients that are harsh on your skin. We wanted to start with ingredients that are typically found in facial skincare products and we finally cracked the code with this formula! This lightweight serum rapidly dries without leaving any residue or staining your clothes and the cooling rollerball glides effortlessly on your skin!
For People Committed To Amazing Skincare!
As a skincare company, we took a different path to creating this deodorant than most companies. We can't wait for you to experience our unique blend of Alpha Hydroxy Acids, designed to brighten and exfoliate, while effectively preventing ingrown hairs. Our formula, enriched with Hyaluronic Acid and Aloe Vera, provides deep moisturizing and soothing relief to your underarms...all while keeping you free from B.O. and smelling amazing!